Wrap up warm for a Polar expedition
It's getting HOT in the Desert zone
Beware the hippo in the Jungle zone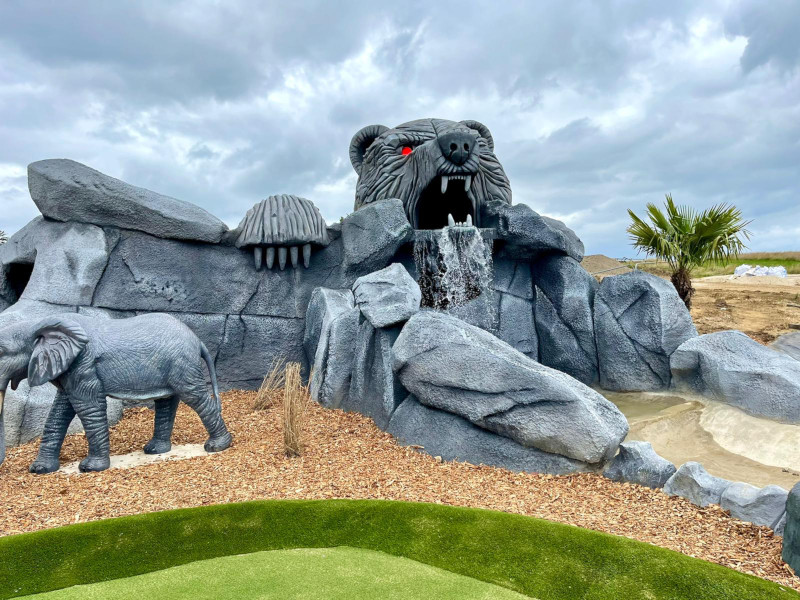 Bear Mountain Adventure Golf at GolfPlex, Bracknell, is a unique crazy golf enhanced  experience. We have the Polar, Jungle and Desert courses which are now all open. Navigate spectacular scenery and life-like animals as - from the desert Sphinx to the Eskimo's igloo, the Blue Whale skeleton to the mammoth Serpent. Plus, learn about the changing world environment and how these precious environments are increasingly at risk.
Enjoy fresh air fun with friends and family - with laughter and giggles guaranteed. No need to be a golfer or have the equipment - we'll lend that to you.
We look forward to welcoming you.
All bookings include free club hire. 16 years and under must be accompanied by a parent.
The stunning new Desert course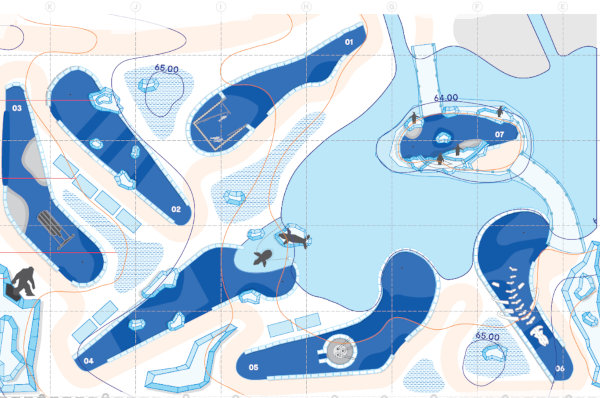 The 7-hole Polar zone is packed with life-like animals and spectacular features. Watch out for the Polar Bear atop the ice cave, take a look inside the Eskimo's igloo, spot the swimming Sea Lions but don't disturb the Penguins. Wait, Polar Bears and Penguins - is that right!?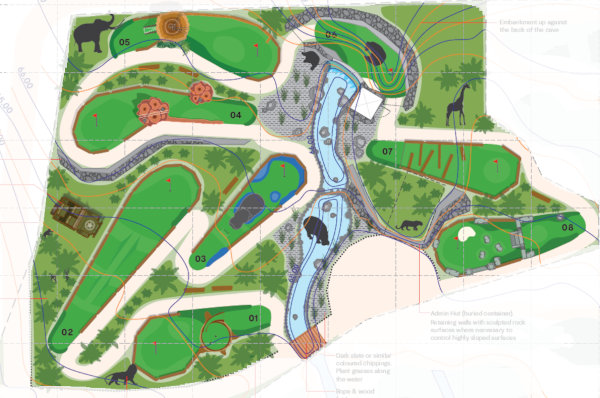 The Bear Mountain 8-hole Jungle zone takes you on a journey through the dense undergrowth and past the amazing wildlife of the jungle. Putt into the Hippo's mouth (if you dare) and wave to the Meerkats, but don't awaken the hibernating bear!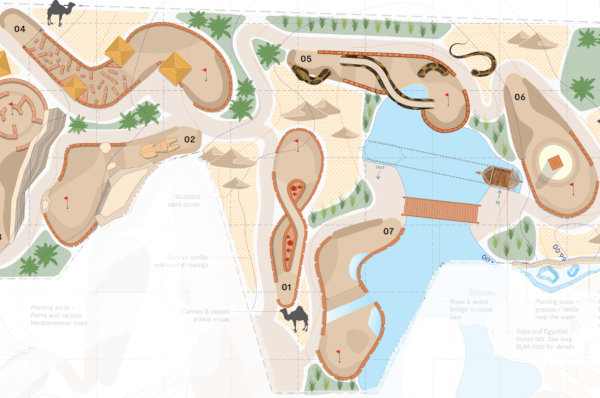 Opened in May 2022, the 7-hole Desert zone adds a whole new dimension to Bear Mountain. Putt through the sculpted Sphinx and tackle the desert stone maze. Wonder in awe at the pyramids and obelisk while taking care not to disturb the Camels and Serpent.
Sign up and be the first to know about exclusive offers, events and more!